35thLE Screensavers
Spinning Cube (by downloading this software you agree with the *Terms and Conditions listed at the bottom of the page)
AGREE TO TERMS AND DOWNLOAD 35TH SPINNING CUBE
Once the software is downloaded, simply double-click it to install. If the screensaver does not work it may require OPENGL32 to be downloaded. These instructions can be found under the (Desktop - Properties - Screensaver - 35th Spinning Cube - Settings - Troubleshooting) area.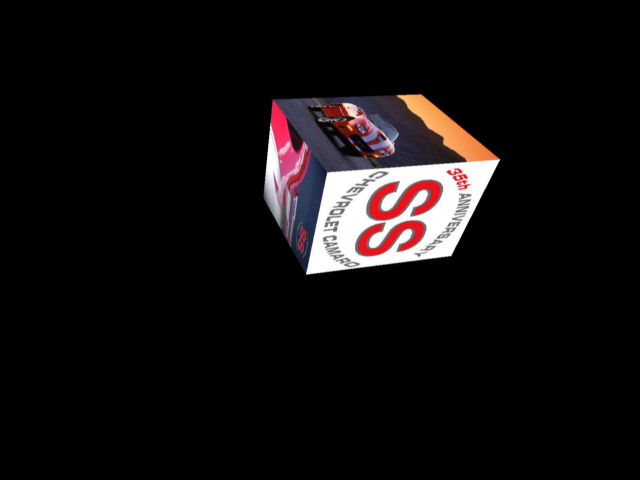 _________________________________________________________________________________
*TERMS AND CONDITIONS
DOWNLOAD THIS SOFTWARE AT YOUR OWN RISK. IT IS INTENDED FOR FREE DISTRIBUTION ONLY. ALL CONTENT IS SUPPLIED BY SOMETIMES UNKNOWN CONTRIBUTORS, 35THLE.COM AND IT'S OPERATORS ARE NOT RESPONSIBLE FOR IT'S ORIGIN. IF THE OWNERSHIP OF THE CONTENT IS IN QUESTION PLEASE EMAIL WEBMASTER@35THLE.COM AND IT WILL BE REMOVED. SCREENSAVERS ARE CREATED WITH A LICENSED COPY OF SCREEN CREATOR SOFTWARE.
LIMITED WARRANTY AND DISCLAIMER
35THLE.COM AND IT'S OPERATORS DISCLAIM ALL WARRANTIES RELATING TO THIS SOFTWARE, WHETHER EXPRESS, IMPLIED, STATUTORY OR IN ANY COMMUNICATION WITH YOU, AND SPECIFICALLY DISCLAIMS ANY IMPLIED WARRANTY OF MERCHANTABILITY OR FITNESS FOR A PARTICULAR PURPOSE OR USE. 35THLE.COM AND IT'S OPERATORS DO NOT WARRANT THAT THE OPERATION OF THIS SOFTWARE WILL BE UNINTERRUPTED OR ERROR-FREE.

LIMITATION OF LIABILITY

IN NO EVENT WILL 35THLE.COM OR IT'S OPERATORS BE LIABLE FOR ANY DAMAGES, INCLUDING LOSS OF DATA, LOST PROFITS, COST OF COVER OR OTHER SPECIAL, INCIDENTAL, CONSEQUENTIAL OR INDIRECT DAMAGES ARISING FROM THE USE OR ATTEMPTED USE OF THIS SOFTWARE OR ACCOMPANYING DOCUMENTATION, HOWEVER CAUSED AND ON ANY THEORY OF LIABILITY.