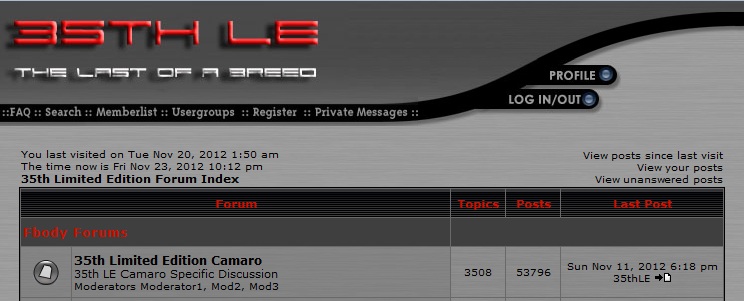 The 35thle Bulletin Board has moved...
Click on the link above to get to it's new location. If you don't remember your password because it's saved in your browser,
you can look for it in your browser under saved passwords or the original activation email.
You can also post a message in the "Report Errors" section of the Board with your ID and email, a new one will be sent.
Bookmark the new location!